San Martino wins the prize for best liquor, in the sardinia Food Awards 32018

Welcome to San Martino Liqueurs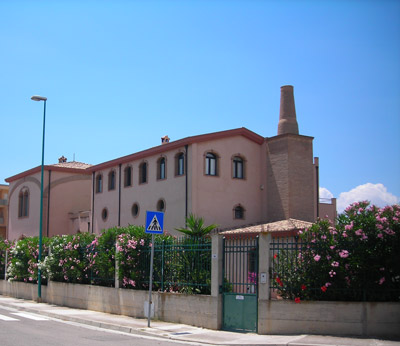 From Sardinia we got its colors, its soul, its essence .. on a path of passion and respect for tradition, to guarantee every single peculiarity, so to tell his story and to appreciate San Martino products from precious palates.
San Martino was born in 1987 as a factory of crafts liqueurs and is distinguished immediately for quality and genuineness by entering the market with the first liquors such as Red Myrtle, White Myrtle, Limoncello, Filu'e Ferru.
Thanks to the enthusiasm of Maria Antonietta and Alessandro, owners and managers of the company and their sons Gabriele and Simone, who have been able to intertwine culture, love and art, the San Martino has become an important productive reality, gaining both the island market, mainly to tourist vocation, with different lines of traditional bottles and finely hand-painted, and the peninsula market and abroad.
New drinks M18 e A18, tradition and innovation.
Discover the San Martino liqueur factory
Discover the San Martino liqueur factory. Mirto, Limoncello, Filu 'e Ferru and the new drinks A18 Agrumi and M18 Mirto.