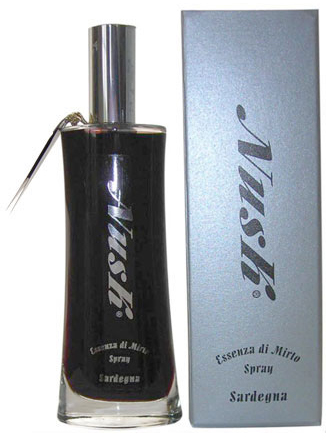 The Myrtle Spray was born in 2005 and is the flagship of the Company.
"Nuscu" from the Sardinian language "pleasant scent", is the nectar with an intense colour, unique and distinctive taste of wild myrtle created from the love for tasty good things and stored in a handy dispenser by Maria Antonietta Piu.
"Spray and taste it. The emotion of a scent, unforgettable wild taste of my land".
Try it with risotto, roast meat, sweets and coffee.... extraordinary with ice-cream during hot summer nights in the Sardinian beaches.
Myrtle berries infusion
Kless spray bottle in silver box
35 Vol - 10 cl
cartons of 12 bottles