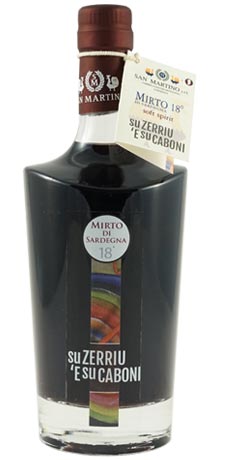 A light myrtle liquor with only 18 vol.
Just a revolution to drink less, to drink healthy, and to change tha way you try tastes and natural smell of our Island "The Sardinia".
A kinder and more ovable myrtle, to try after meal and with your friends, a myrtle for "meditation"...

A myrtle that give you a boost "PO SI SCIRAI" (to wake up) at "SU ZERRIU' e SU CABONI" (at the cockcrow) for a better life quality and a sublime pleasure.
Su Zerriu 'e Su Caboni
Lola bottle
18% Vol - 50 cl
cartons of 6 bottles