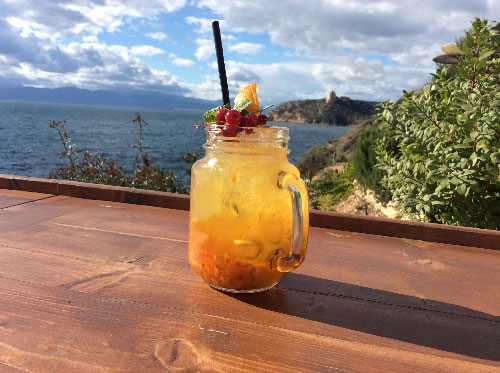 With a path that from tradition led us to innovation, are born:
A different way to taste, to try new experiences and cultural emotions.

Cocktails that Maria Antonietta loves to define experiential and emotional. A sublime pleasure for the palate, for the mind and for the eye, a harmony of flavors and colors, in a mixture of myrtle, citrus, alcohol, sugars. Our best advice, try them.

Here are some recipes for you, made by barman Ismaele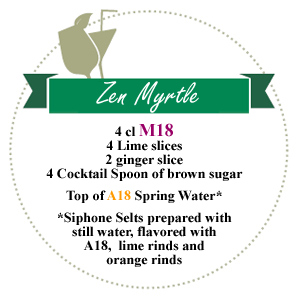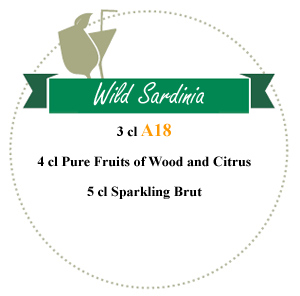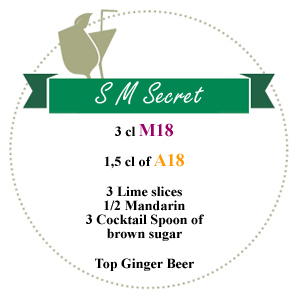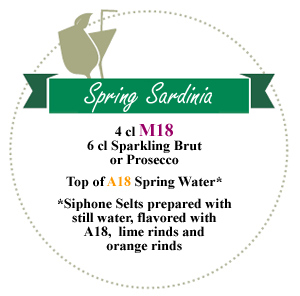 Maria Antonietta advises you:
Sardinian Cocktail
4 cl of A18 + 4 cl of M18
5 cl of sparkling brut or prosecco
1 teaspoon of cane sugar
1 slice of lime, 1 slice of orange
ground ice
Preparation: With lime dampened the edge of 1 high glass and wet it in cane sugar, 1 teaspoon of cane sugar in the bottom, minced ice, 1 slice of lime pounded in the ice, A18 + M18, prosecco or toned water, garnish the glass with 1 slice of orange and 1 straw.